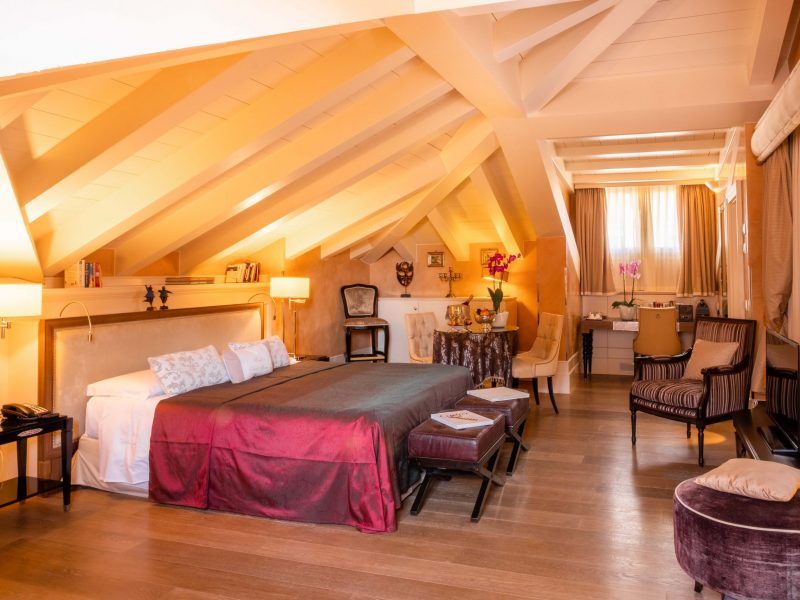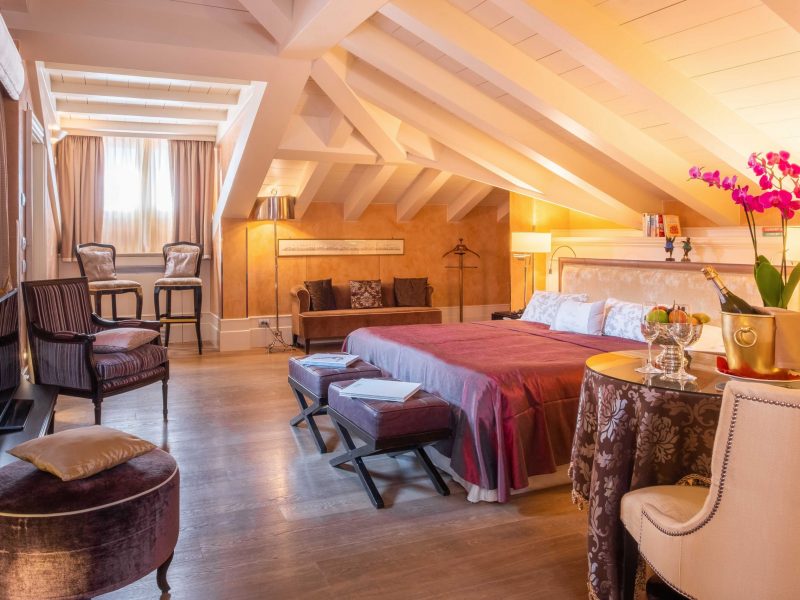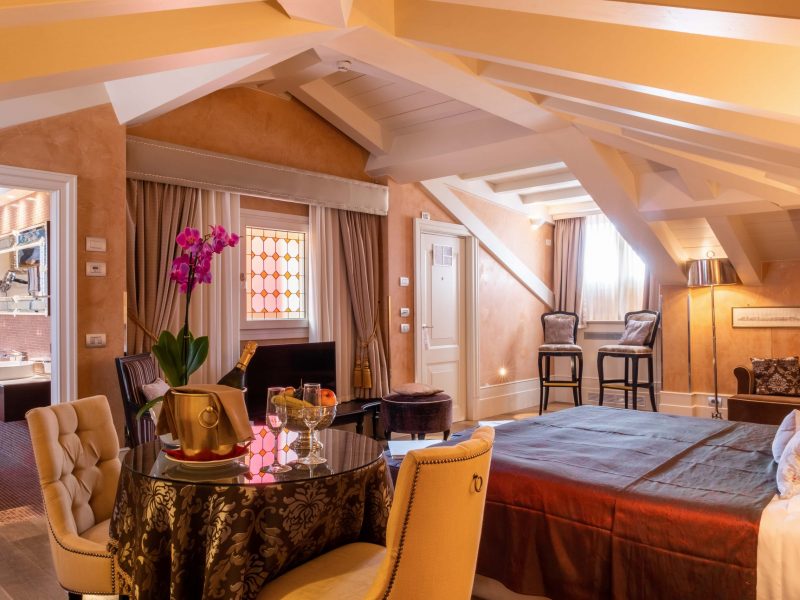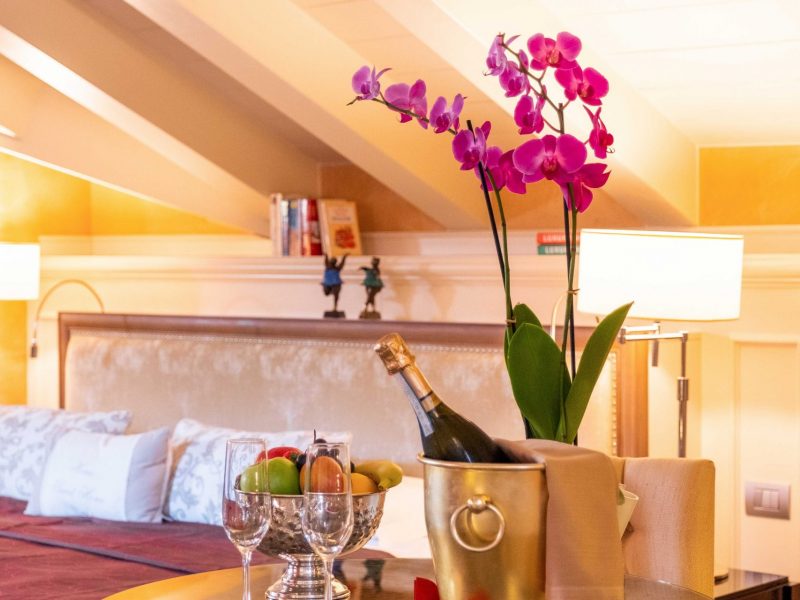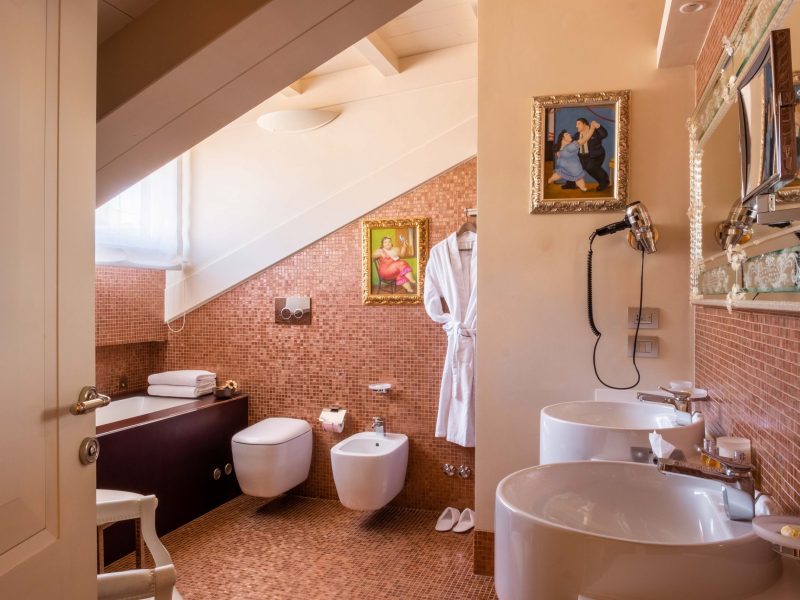 40 metros quadrados de puro conforto no qual encontramos evocações evidentes do estilo veneziano, no mobiliário e nos cortinados de sumptuosos tecidos, enquanto no teto as harmoniosas intersecções geométricas das traves brancas conferem ao ambiente uma elegância e um fascínio particulares.
Para desfrutar melhor dos seus momentos de descontração na ampla casa de banho encontra-se uma banheira de hidromassagens.
Use the Promo Code VENICE
Rate particularly advantageous for those who are sure of their stay!
Get the best daily rate booking by our website.
The rate is not refundable.
We want to be sure you get the best rates available.
So, if we find cheapest rates on their wesites, we match and beat them realtime!
You can be sure this is the best online prive and book with confidence.