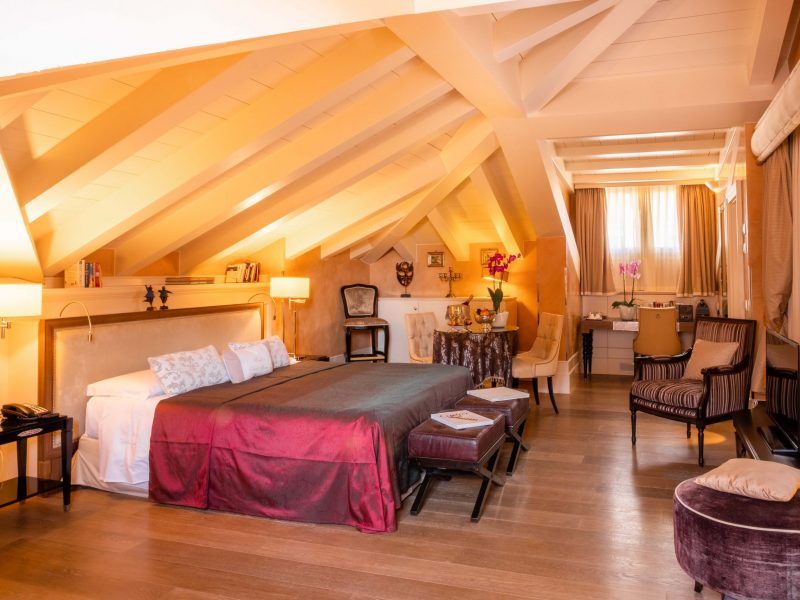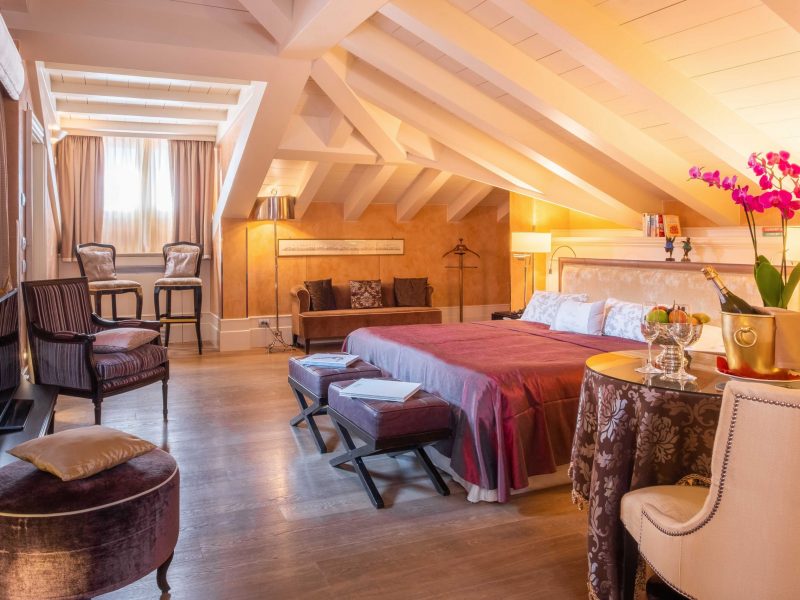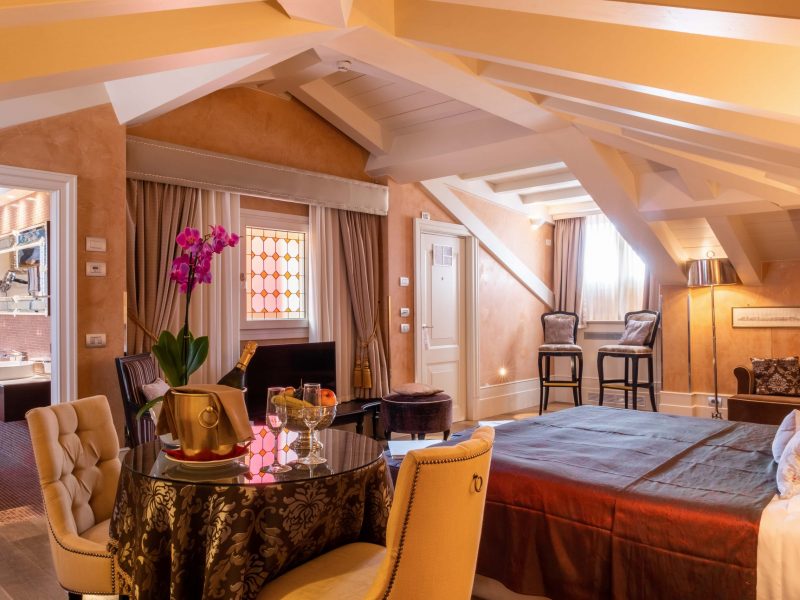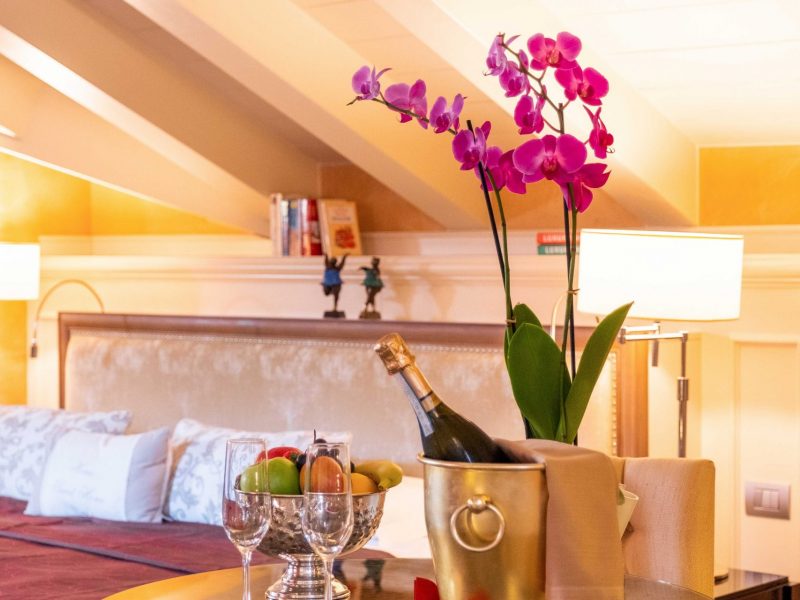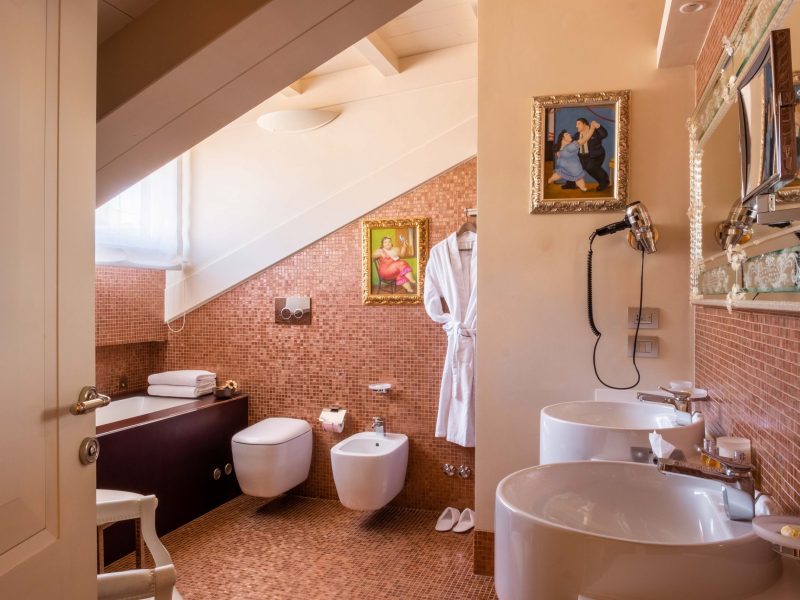 Tipología: Junior suite
40 metros cuadrados de puro confort en los que encontramos claras referencias al estilo veneciano, en la decoración y en las cortinas de suntuosos tejidos, mientras en el techo las armoniosas intersecciones geométricas de las blancas vigas, dan al entorno una elegancia y fascinación particular.
Para disfrutar mejor de sus momentos de relax en el amplio cuarto de baño encontrará una bañera hidromasaje.
Use the Promo Code VENICE
Rate particularly advantageous for those who are sure of their stay!
Get the best daily rate booking by our website.
The rate is not refundable.
We want to be sure you get the best rates available.
So, if we find cheapest rates on their wesites, we match and beat them realtime!
You can be sure this is the best online prive and book with confidence.