Junior Suite
Evidenti richiami allo stile veneziano, nell'arredamento e nei drappeggi delle sontuose stoffe, mentre sul soffitto gli armoniosi incroci geometrici delle bianche travi donano all'ambiente un'eleganza ed un fascino particolari.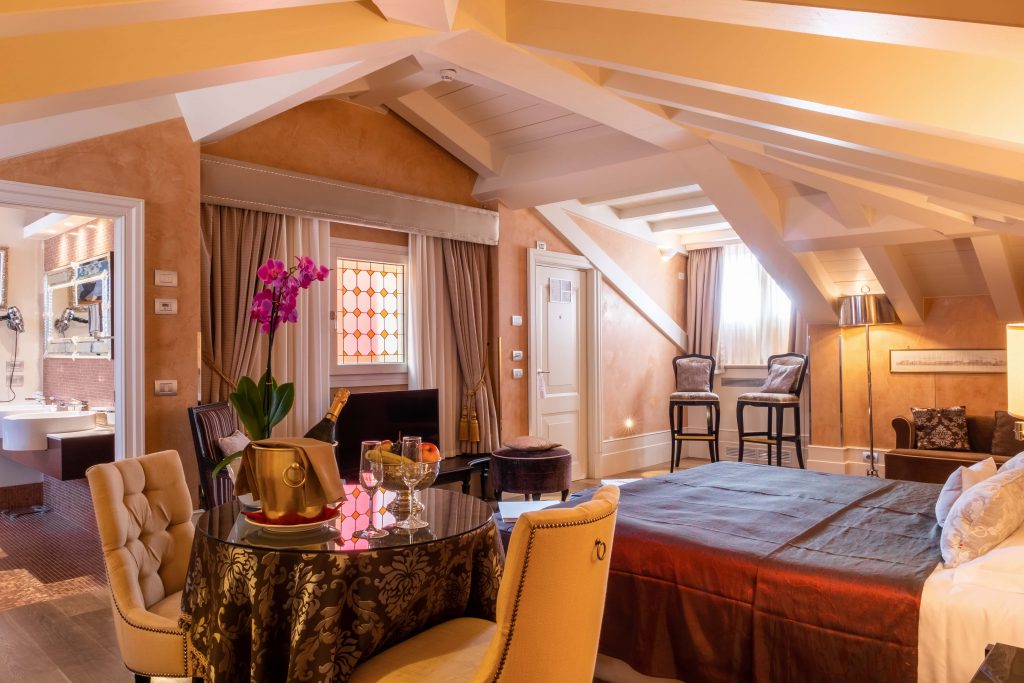 Use the Promo Code VENICE
Rate particularly advantageous for those who are sure of their stay!
Get the best daily rate booking by our website.
The rate is not refundable.
We want to be sure you get the best rates available.
So, if we find cheapest rates on their websites, we match and beat them realtime!
You can be sure this is the best online price and book with confidence.


Sestiere Dorsoduro, 3499
Fondamenta del Passamonte
Venezia
Italia
 24-hour front desk: Check-in Fr 14:00 – Check-out Un 12:00